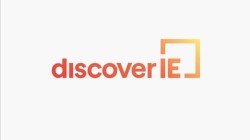 Discoverie Group PLC (LON:DSCV) insider Malcolm Diamond bought 5,362 shares of the business's stock in a transaction dated Tuesday, December 4th. The stock was acquired at an average cost of GBX 373 ($4.87) per share, for a total transaction of £20,000.26 ($26,133.88).
Discoverie Group stock opened at GBX 352 ($4.60) on Thursday. Discoverie Group PLC has a 12-month low of GBX 215 ($2.81) and a 12-month high of GBX 401 ($5.24).
The company also recently declared a dividend, which will be paid on Monday, January 14th. Investors of record on Thursday, December 20th will be paid a dividend of GBX 2.80 ($0.04) per share. This represents a yield of 0.77%. The ex-dividend date of this dividend is Thursday, December 20th.
A number of brokerages have recently commented on DSCV. Berenberg Bank began coverage on shares of Discoverie Group in a research note on Thursday, September 6th. They issued a "buy" rating and a GBX 525 ($6.86) target price on the stock. FinnCap reissued a "corporate" rating on shares of Discoverie Group in a research note on Thursday, October 11th. Finally, Peel Hunt reissued a "buy" rating on shares of Discoverie Group in a research note on Thursday, October 11th.
ILLEGAL ACTIVITY NOTICE: "Discoverie Group PLC (DSCV) Insider Malcolm Diamond Acquires 5,362 Shares" was first posted by Fairfield Current and is the property of of Fairfield Current. If you are viewing this story on another site, it was illegally stolen and reposted in violation of international copyright and trademark legislation. The original version of this story can be viewed at https://www.fairfieldcurrent.com/news/2018/12/06/discoverie-group-plc-dscv-insider-malcolm-diamond-acquires-5362-shares.html.
Discoverie Group Company Profile
discoverIE Group plc designs, manufactures, and supplies components for electronic applications worldwide. The company operates through two divisions, Design & Manufacturing and Custom Supply. It offers RF and MW components, fiber optic components, and wireless modules; cabling and assemblies, advanced connectors, and EMC shielding and thermal management products; IR thermal imagers, high speed cameras, modules, and imaging software; and magnetic components, power solutions, and thermal interface products.
Read More: Can individual investors take part in an IPO?
Receive News & Ratings for Discoverie Group Daily - Enter your email address below to receive a concise daily summary of the latest news and analysts' ratings for Discoverie Group and related companies with MarketBeat.com's FREE daily email newsletter.