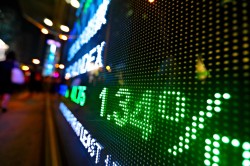 INV Metals (TSE:INV)'s stock had its "outperform" rating reaffirmed by BMO Capital Markets in a report released on Wednesday. They currently have a C$2.00 target price on the stock. BMO Capital Markets' target price would suggest a potential upside of 316.67% from the company's previous close.
A number of other research analysts have also weighed in on the company. Clarus Securities reissued a "speculative buy" rating on shares of INV Metals in a report on Tuesday. Pi Financial decreased their target price on INV Metals from C$2.05 to C$1.00 in a report on Friday, September 7th.
INV stock opened at C$0.48 on Wednesday. INV Metals has a 1-year low of C$0.35 and a 1-year high of C$0.82.
INV Metals Company Profile
INV Metals Inc, a mineral resource company, engages in the acquisition, exploration, and development of precious and base metal projects primarily in Ecuador. The company's principal property is its 100% owned Loma Larga gold property located to the southwest of the city of Cuenca, Ecuador. It also owns 100% interests in exploration concessions, including Las Peñas, Tierras Coloradas, La Rebuscada, and Carolina.
Featured Story: Analyst Ratings
Receive News & Ratings for INV Metals Daily - Enter your email address below to receive a concise daily summary of the latest news and analysts' ratings for INV Metals and related companies with MarketBeat.com's FREE daily email newsletter.