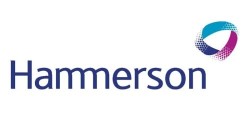 Liberum Capital reissued their hold rating on shares of Hammerson (LON:HMSO) in a research note published on Friday.
Other research analysts have also recently issued reports about the stock. Deutsche Bank reissued a hold rating on shares of Hammerson in a report on Monday, October 22nd. Peel Hunt reissued a hold rating on shares of Hammerson in a report on Tuesday, November 6th. AlphaValue cut shares of Hammerson to a reduce rating in a report on Friday, December 21st. Citigroup decreased their price objective on shares of Hammerson from GBX 539 ($7.04) to GBX 465 ($6.08) and set a neutral rating for the company in a report on Wednesday, October 17th. Finally, Credit Suisse Group raised shares of Hammerson to an outperform rating in a report on Wednesday, November 14th. Three research analysts have rated the stock with a sell rating, seven have issued a hold rating and three have given a buy rating to the company's stock. The company currently has a consensus rating of Hold and an average target price of GBX 452.75 ($5.92).
HMSO opened at GBX 374 ($4.89) on Friday. Hammerson has a twelve month low of GBX 430.40 ($5.62) and a twelve month high of £523.38 ($683.89).
Hammerson Company Profile
Hammerson is an owner, manager and developer of retail destinations in Europe. Our portfolio of high- quality retail property has a value of around £10.6 billion and includes 22 prime shopping centres, 15 convenient retail parks and investments in 20 premium outlet villages, through our partnership with Value Retail and the VIA Outlets joint venture.
See Also: Should You Consider an Index Fund?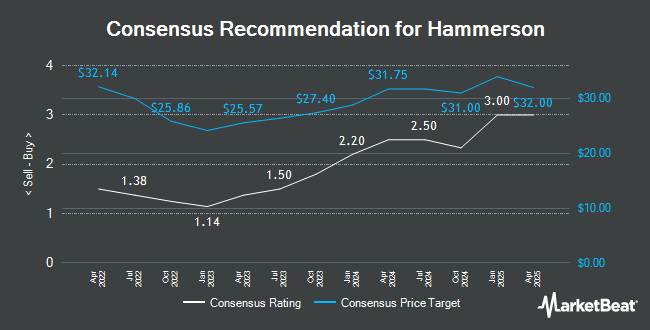 Receive News & Ratings for Hammerson Daily - Enter your email address below to receive a concise daily summary of the latest news and analysts' ratings for Hammerson and related companies with MarketBeat.com's FREE daily email newsletter.