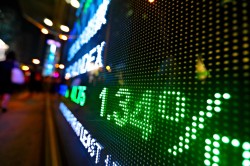 Livexlive Media (NASDAQ:LIVX)'s stock had its "buy" rating restated by investment analysts at HC Wainwright in a report released on Thursday, January 24th, The Fly reports. They presently have a $10.00 target price on the stock. HC Wainwright's price objective would suggest a potential upside of 80.51% from the company's previous close.
Separately, Zacks Investment Research upgraded Livexlive Media from a "sell" rating to a "hold" rating in a research note on Thursday, December 20th.
Shares of Livexlive Media stock opened at $5.54 on Thursday. The company has a debt-to-equity ratio of 0.35, a current ratio of 0.60 and a quick ratio of 0.60. The stock has a market cap of $288.03 million, a PE ratio of -11.54 and a beta of 1.31. Livexlive Media has a 1-year low of $2.52 and a 1-year high of $11.11.
Livexlive Media (NASDAQ:LIVX) last announced its earnings results on Wednesday, November 14th. The company reported ($0.20) earnings per share for the quarter, beating the consensus estimate of ($0.25) by $0.05. The business had revenue of $7.97 million for the quarter, compared to analyst estimates of $8.20 million. On average, analysts predict that Livexlive Media will post -0.76 EPS for the current fiscal year.
In other news, COO Douglas D. Schaer purchased 8,334 shares of the firm's stock in a transaction that occurred on Thursday, January 10th. The stock was acquired at an average cost of $3.00 per share, for a total transaction of $25,002.00. The purchase was disclosed in a document filed with the Securities & Exchange Commission, which is accessible through this link. Also, CEO Robert S. Ellin purchased 16,201 shares of the firm's stock in a transaction that occurred on Monday, November 19th. The stock was purchased at an average price of $3.97 per share, with a total value of $64,317.97. The disclosure for this purchase can be found here. Insiders purchased 61,304 shares of company stock valued at $232,846 over the last quarter. Insiders own 37.00% of the company's stock.
A hedge fund recently raised its stake in Livexlive Media stock. BlackRock Inc. increased its position in Livexlive Media Inc (NASDAQ:LIVX) by 277.5% in the 4th quarter, according to its most recent filing with the SEC. The fund owned 1,363,258 shares of the company's stock after purchasing an additional 1,002,111 shares during the period. BlackRock Inc. owned 2.62% of Livexlive Media worth $6,748,000 at the end of the most recent quarter. 17.59% of the stock is currently owned by institutional investors.
About Livexlive Media
LiveXLive Media, Inc engages in the acquisition, distribution, and monetization of live music, Internet radio, and music-related streaming and video content. The company operates LiveXLive, a live music streaming platform, as well as Slacker Radio, a streaming music service; and produces original music-related content.
Featured Story: Why is cost of goods sold important?

Receive News & Ratings for Livexlive Media Daily - Enter your email address below to receive a concise daily summary of the latest news and analysts' ratings for Livexlive Media and related companies with MarketBeat.com's FREE daily email newsletter.