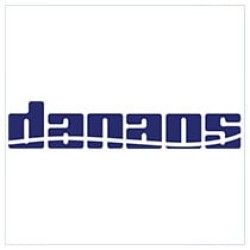 Greenwich Wealth Management LLC purchased a new position in Danaos Co. (NYSE:DAC) in the fourth quarter, according to its most recent 13F filing with the Securities and Exchange Commission (SEC). The firm purchased 524,563 shares of the shipping company's stock, valued at approximately $393,000. Greenwich Wealth Management LLC owned about 0.48% of Danaos as of its most recent SEC filing.
Other institutional investors and hedge funds also recently modified their holdings of the company. Royal Bank of Scotland Group PLC purchased a new stake in shares of Danaos during the third quarter worth about $42,286,000. Renaissance Technologies LLC grew its stake in shares of Danaos by 209.5% during the third quarter. Renaissance Technologies LLC now owns 284,320 shares of the shipping company's stock worth $341,000 after acquiring an additional 192,456 shares during the last quarter. O Shaughnessy Asset Management LLC purchased a new stake in shares of Danaos during the third quarter worth about $176,000. Finally, Acadian Asset Management LLC purchased a new stake in shares of Danaos during the third quarter worth about $112,000. Institutional investors own 22.12% of the company's stock.
Shares of DAC stock opened at $0.92 on Friday. The company has a debt-to-equity ratio of 2.18, a current ratio of 0.54 and a quick ratio of 0.50. The company has a market cap of $204.47 million, a PE ratio of 1.04 and a beta of 1.77. Danaos Co. has a 1-year low of $0.56 and a 1-year high of $2.50.
Danaos (NYSE:DAC) last issued its earnings results on Tuesday, February 19th. The shipping company reported $0.18 earnings per share (EPS) for the quarter, beating the Thomson Reuters' consensus estimate of $0.13 by $0.05. Danaos had a positive return on equity of 19.34% and a negative net margin of 7.18%. The company had revenue of $115.63 million during the quarter. On average, sell-side analysts forecast that Danaos Co. will post 0.57 earnings per share for the current fiscal year.
A number of equities research analysts have recently weighed in on DAC shares. Zacks Investment Research upgraded Danaos from a "hold" rating to a "buy" rating and set a $1.00 price target on the stock in a research note on Monday, January 14th. ValuEngine raised Danaos from a "strong sell" rating to a "sell" rating in a report on Wednesday, January 2nd.
TRADEMARK VIOLATION NOTICE: This news story was published by Fairfield Current and is the sole property of of Fairfield Current. If you are accessing this news story on another site, it was copied illegally and reposted in violation of United States and international copyright and trademark law. The correct version of this news story can be read at https://www.fairfieldcurrent.com/news/2019/03/15/524563-shares-in-danaos-co-dac-purchased-by-greenwich-wealth-management-llc.html.
About Danaos
Danaos Corporation, together with its subsidiaries, owns and operates containerships in Australia, Asia, Europe, and the United States. The company offers seaborne transportation services, such as chartering its vessels to liner companies. As of February 28, 2018, it had a fleet of 55 containerships aggregating 327,616 twenty foot equivalent units.
Read More: Cost of Debt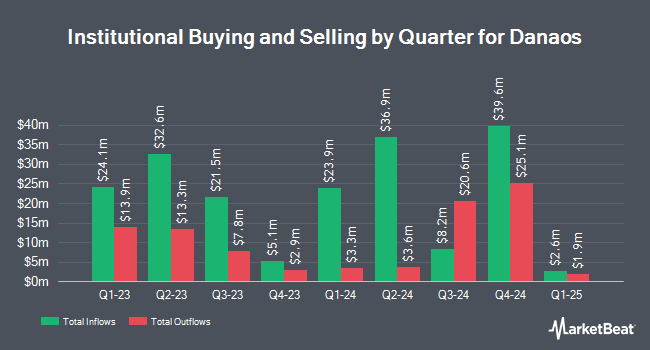 Receive News & Ratings for Danaos Daily - Enter your email address below to receive a concise daily summary of the latest news and analysts' ratings for Danaos and related companies with MarketBeat.com's FREE daily email newsletter.