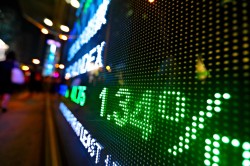 Reaves Utility Income Fund (NYSEAMERICAN:UTG) saw a significant drop in short interest in the month of February. As of February 15th, there was short interest totalling 123,506 shares, a drop of 47.1% from the January 31st total of 233,342 shares. Approximately 0.3% of the shares of the stock are short sold. Based on an average daily trading volume, of 199,694 shares, the short-interest ratio is currently 0.6 days.
In other news, insider Ronald James Sorenson purchased 1,000 shares of the company's stock in a transaction on Monday, December 31st. The stock was purchased at an average price of $29.46 per share, with a total value of $29,460.00. The transaction was disclosed in a legal filing with the Securities & Exchange Commission, which can be accessed through this hyperlink. Insiders have purchased 1,325 shares of company stock valued at $39,074 in the last three months.
Institutional investors and hedge funds have recently made changes to their positions in the business. Bruderman Asset Management LLC purchased a new stake in shares of Reaves Utility Income Fund in the 4th quarter worth $46,000. Parallel Advisors LLC increased its stake in Reaves Utility Income Fund by 196.6% in the 4th quarter. Parallel Advisors LLC now owns 1,928 shares of the closed-end fund's stock worth $56,000 after buying an additional 1,278 shares in the last quarter. Intercontinental Wealth Advisors LLC purchased a new stake in Reaves Utility Income Fund in the 4th quarter worth $102,000. Stratos Wealth Partners LTD. purchased a new stake in Reaves Utility Income Fund in the 3rd quarter worth $205,000. Finally, JLB & Associates Inc. purchased a new stake in Reaves Utility Income Fund in the 4th quarter worth $206,000.
Shares of UTG stock traded up $0.06 during midday trading on Thursday, reaching $33.00. 137,636 shares of the stock were exchanged, compared to its average volume of 188,118. Reaves Utility Income Fund has a 1 year low of $26.96 and a 1 year high of $33.26.
The business also recently announced a monthly dividend, which was paid on Thursday, February 28th. Shareholders of record on Friday, February 15th were paid a dividend of $0.17 per share. The ex-dividend date was Thursday, February 14th. This represents a $2.04 dividend on an annualized basis and a yield of 6.18%.
ILLEGAL ACTIVITY WARNING: This report was published by Fairfield Current and is owned by of Fairfield Current. If you are reading this report on another publication, it was illegally copied and republished in violation of United States and international trademark & copyright legislation. The legal version of this report can be viewed at https://www.fairfieldcurrent.com/news/2019/03/15/reaves-utility-income-fund-utg-sees-large-decline-in-short-interest.html.
Reaves Utility Income Fund Company Profile
Reaves Utility Income Fund is a closed ended balanced mutual fund launched and managed by W. H. Reaves & Company, Inc The fund invests in public equity and fixed income markets of the United States. It seeks to invest in securities of companies operating in the Utilities sector. The fund primarily invests in dividend paying stocks and debt instruments of companies operating across all market capitalizations.
Featured Article: What are defining characteristics of a correction?
Receive News & Ratings for Reaves Utility Income Fund Daily - Enter your email address below to receive a concise daily summary of the latest news and analysts' ratings for Reaves Utility Income Fund and related companies with MarketBeat.com's FREE daily email newsletter.