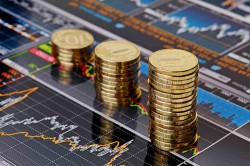 Investment analysts at BMO Capital Markets initiated coverage on shares of New Pacific Metals (OTCMKTS:NUPMF) in a research report issued to clients and investors on Tuesday, The Fly reports. The brokerage set an "outperform" rating on the stock.
Shares of OTCMKTS NUPMF traded down $0.01 during trading hours on Tuesday, reaching $2.10. The stock had a trading volume of 14,110 shares.
New Pacific Metals Company Profile
New Pacific Metals Corp., together with its subsidiaries, engages in the exploration and development of mineral properties in Canada, Bolivia, and China. It explores for silver, gold, lead, and zinc deposits. The company's flagship property is the Silver Sand property that consists of 17 contiguous concessions covering an area of 3.15 square kilometers located in the Potosí Department, Bolivia.
Further Reading: Diversification in Your Portfolio


Receive News & Ratings for New Pacific Metals Daily - Enter your email address below to receive a concise daily summary of the latest news and analysts' ratings for New Pacific Metals and related companies with MarketBeat.com's FREE daily email newsletter.